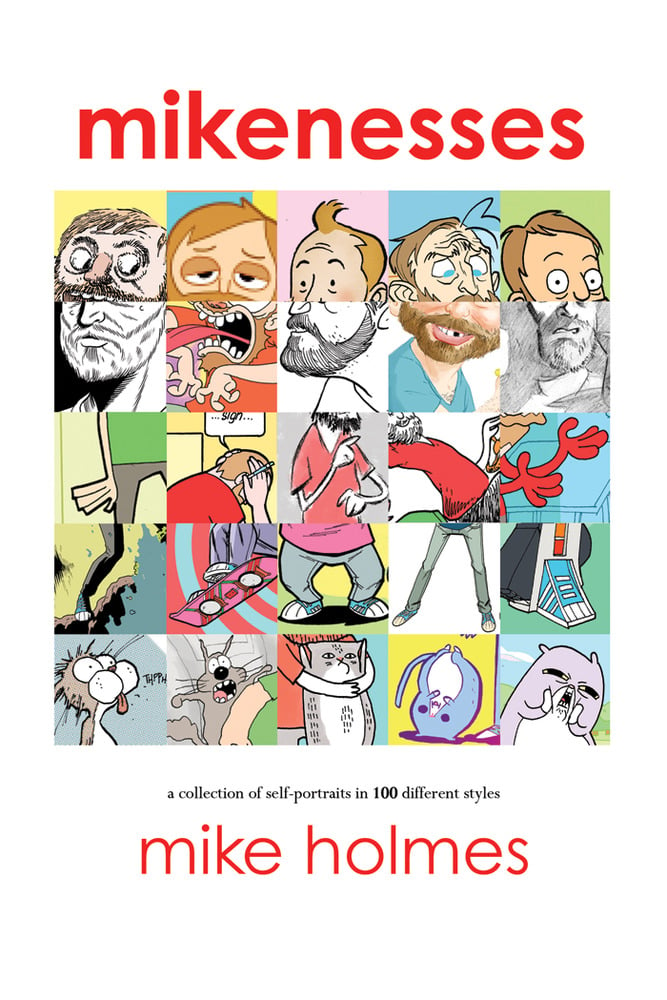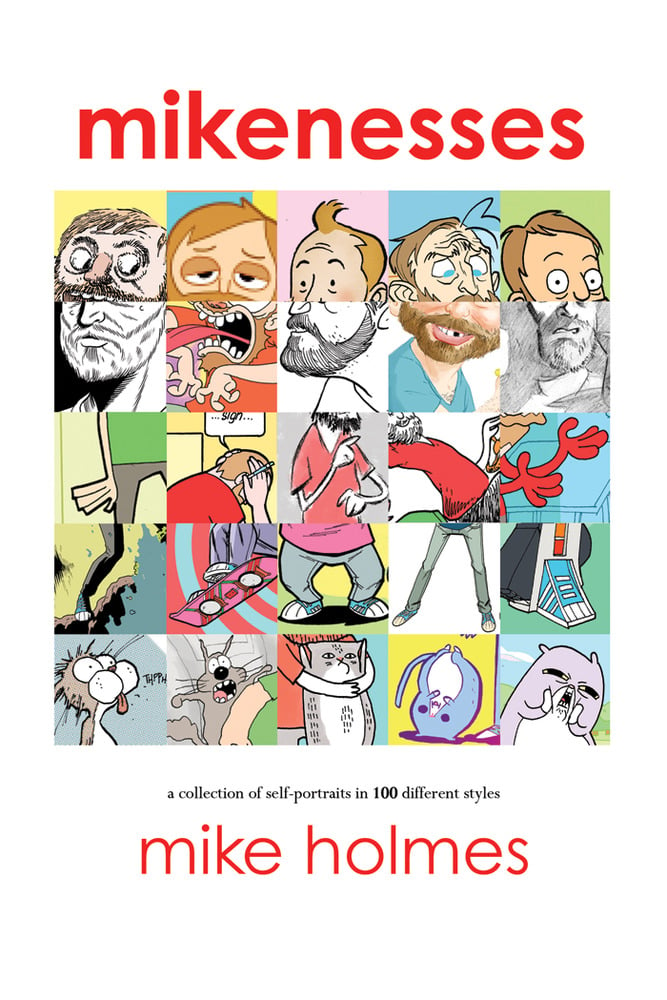 Mikenesses: The Book! (DIGITAL VERSION LINK)
$5.00 / On Sale
Print run SOLD OUT! Buy the digital version HERE:
Mikenesses The Book - Digital Edition
Important: Don't purchase on this page - follow the link to purchase!
In Mikenesses, illustrator Mike Holmes draws himself (and occasionally his overweight cat Ella) in 100 of his favourite cartoon, comic book, children's book and video game styles.
Maurice Sendak, Dr. Seuss, 8-bit video game graphics, Transformers, the Muppets, Chuck Jones and MAD magazine are all paid tribute, as well as some artists you may never have heard of (but should). What started as a daily warm-up exercise became an illustrated autobiography; a portrait of a cartoonist's influences from childhood to today.